Learn the 10 Keys for Turning Your Breakup Into Beauty
Typically in breakups we close our hearts and tell ourselves that we're never going to love again.A heart that remains closed is actually a broken heart.Heal your heart and learn to love again. But most importantly learn to love yourself.
I'M ADAM ROA
POET. COACH. FILMMAKER. SPEAKER. CREATOR
This is who I am and what I stand for
Every moment in our external life is reflecting back to us something that is happening internally, whether we know it or not.
I teach people the process by which our reality is being created and help them learn how to take conscious control over this creation process. "Manifestation" or "Law of Attraction" might sound like cool concepts, but HOW do they actually work? Everything I do is designed to help expand the awareness of my audience so that they rediscover the power that lies within each and every one of us. The power to create our reality…
How to turn your potential into reality
I made this video to share a simple concept that has changed my life: everything you desire exists around you right now as potential energy. The best part is that tapping into those timelines is easier than you might think.
"With over 300 people taking the mic in the last 3 years at our events, Adam was easily the most moving and thought provoking speaker we've had to date. His ability to connect with the audience was undeniable. We even asked him to do a piece over live music at one point and he did it flawlessly. His messages are powerful, leaving a lasting impression so much so that even our guest who were in their 70's said they saw the world differently and with more love after hearing Adam speak."
Christian Miehls
Founder: The Meeting of The Minds.
"Transformational experiences and self development comes in all different forms. In my journey, I have had the opportunity to expand my internal understanding in some of the most powerful settings and with incredibly talented teachers and masters. To date, I can honestly say that nothing has brought me closer to my goal of who I would like to be and what I have wanted for my life than my work with Adam. He's grounded me, expanded my horizons, increased my bank account, and allowed me to step into the man I wanted to be in order to access the partnership I wanted to build for my future. He flat out changed my life and I will forever be a brother and grateful recipient of his incredible knowledge and insights."
Seth Bunting
Founder: Footprints
Founder: The Sights and Sounds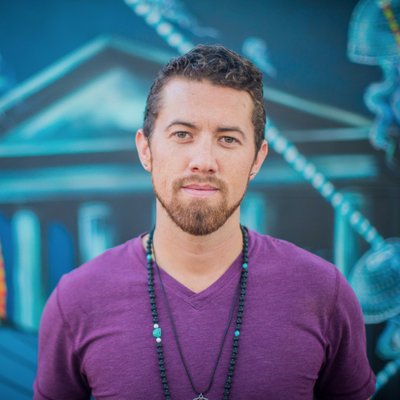 "I feel incredibly honored to know Adam Roa. He is a kind, caring, intuitive, inspiring, and potently powerful man. With his help, I have been able to heal deep spiritual and psychological wounds, whilst simultaneously allowing me to discover ever greater potential within myself. I could not recommend his wisdom and abilities highly enough. He really has changed my life for the better – after only a few months of work together, I booked a life-changing job (which I don't believe I ever would have been capable of without first working with Adam). He has given me wonderful tools so that I may have the ability to help and heal myself in the future. I am very grateful and proud to call him my Coach, Shaman, and above all, Friend."
L.C.
Actress & Entrepreneur